SOMPO MotorSafe is a revolutionary motor insurance plan underwritten by Berjaya Sompo Insurance that lets you choose a mileage plan based on how far you drive in a year, allowing you to pay a lower premium when you drive less, while still providing comprehensive coverage.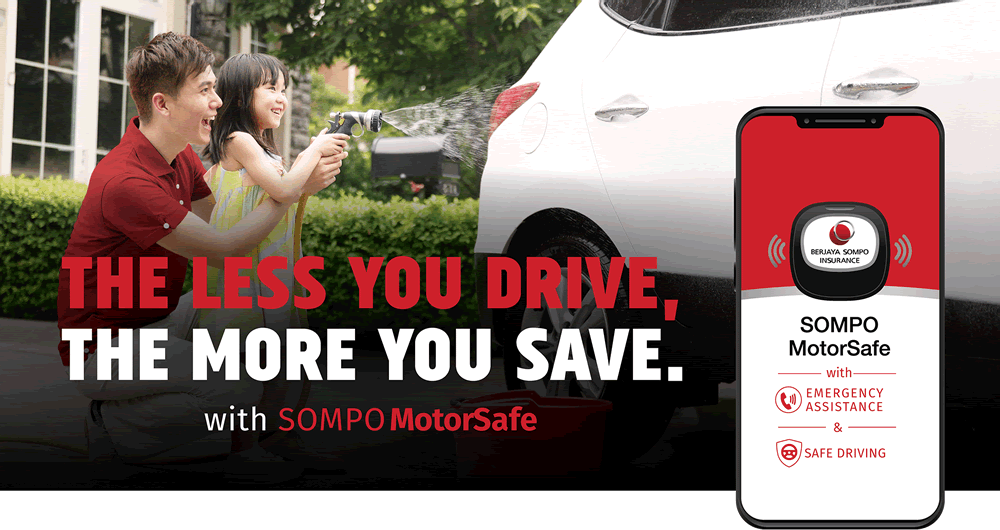 A motor policy that lets you pay your premium based on how much you drive. Also, you shouldn't have to go through more trouble with assistance when faced with accidents and emergency.
Let SOMPO MotorSafe relieve your stress and get you all the Sompo-rt (support) you need, at the press of a button.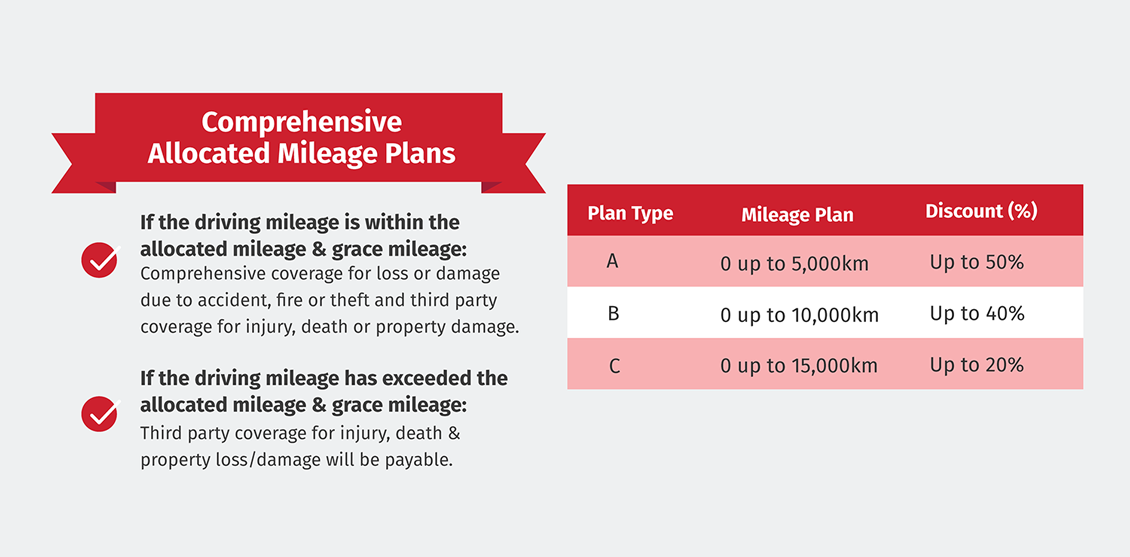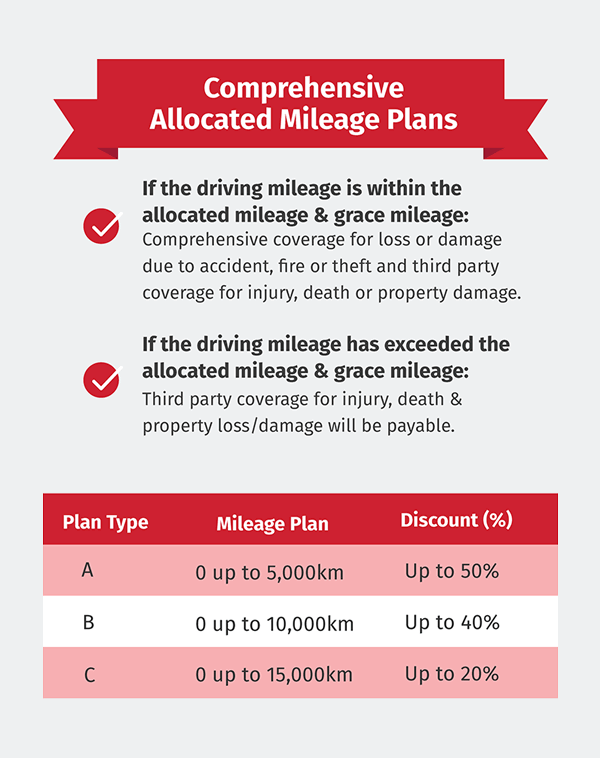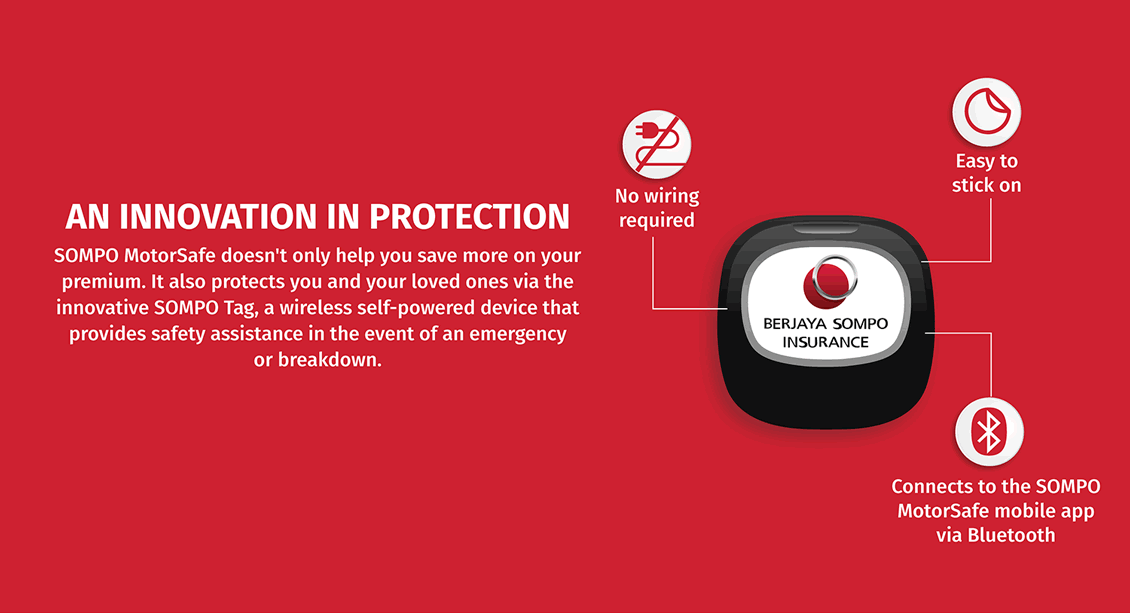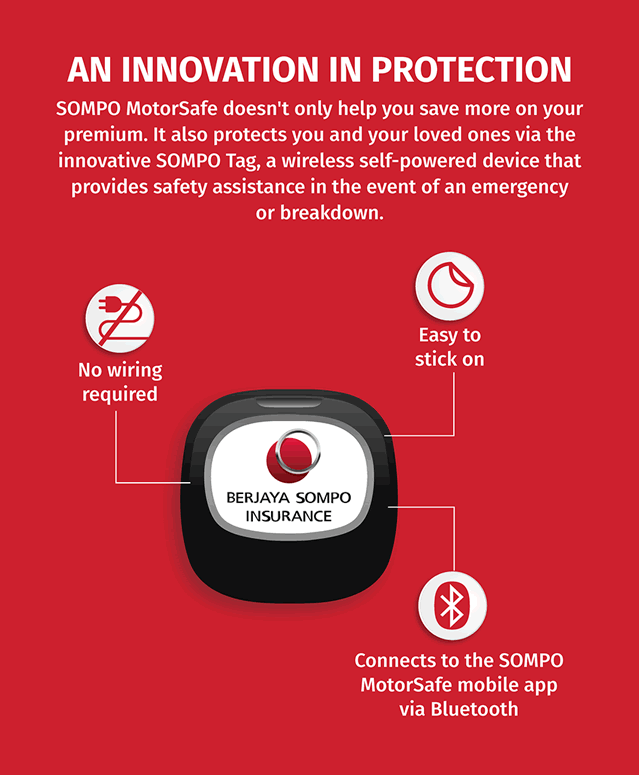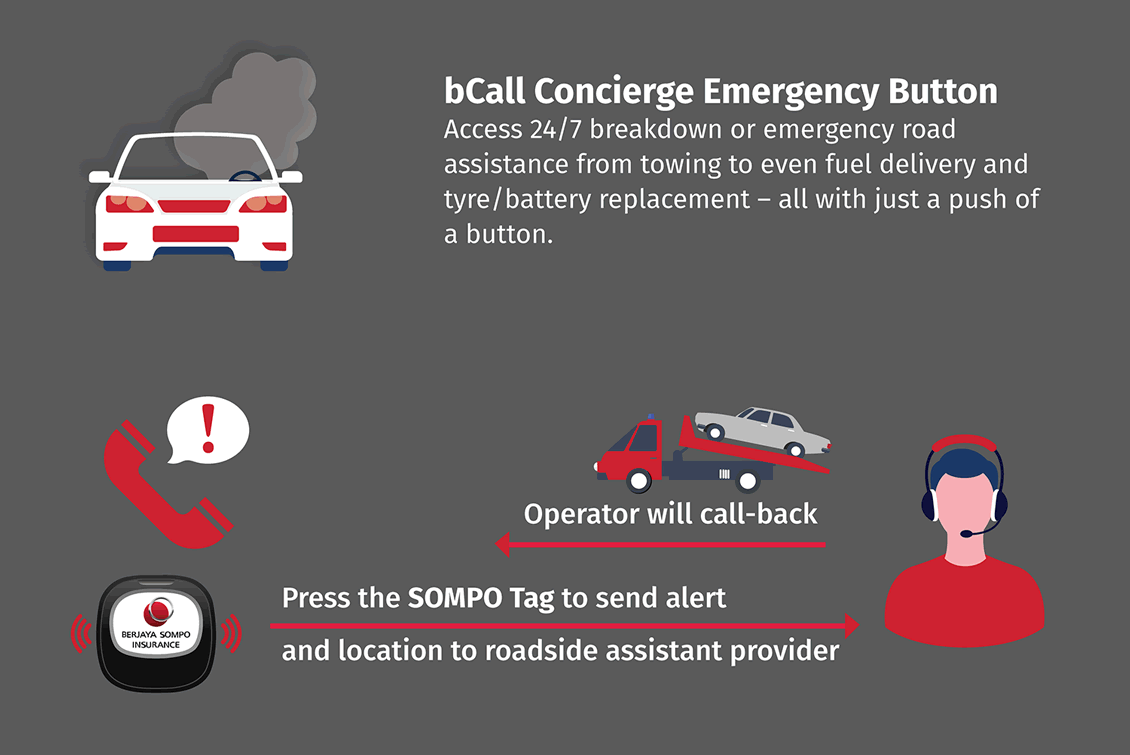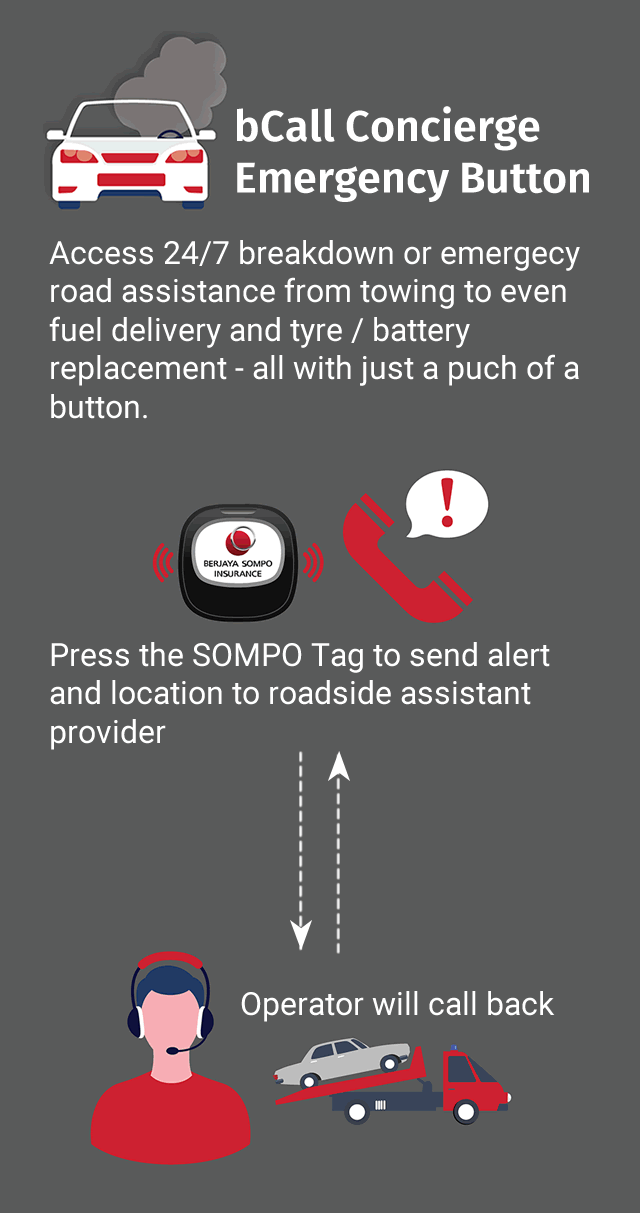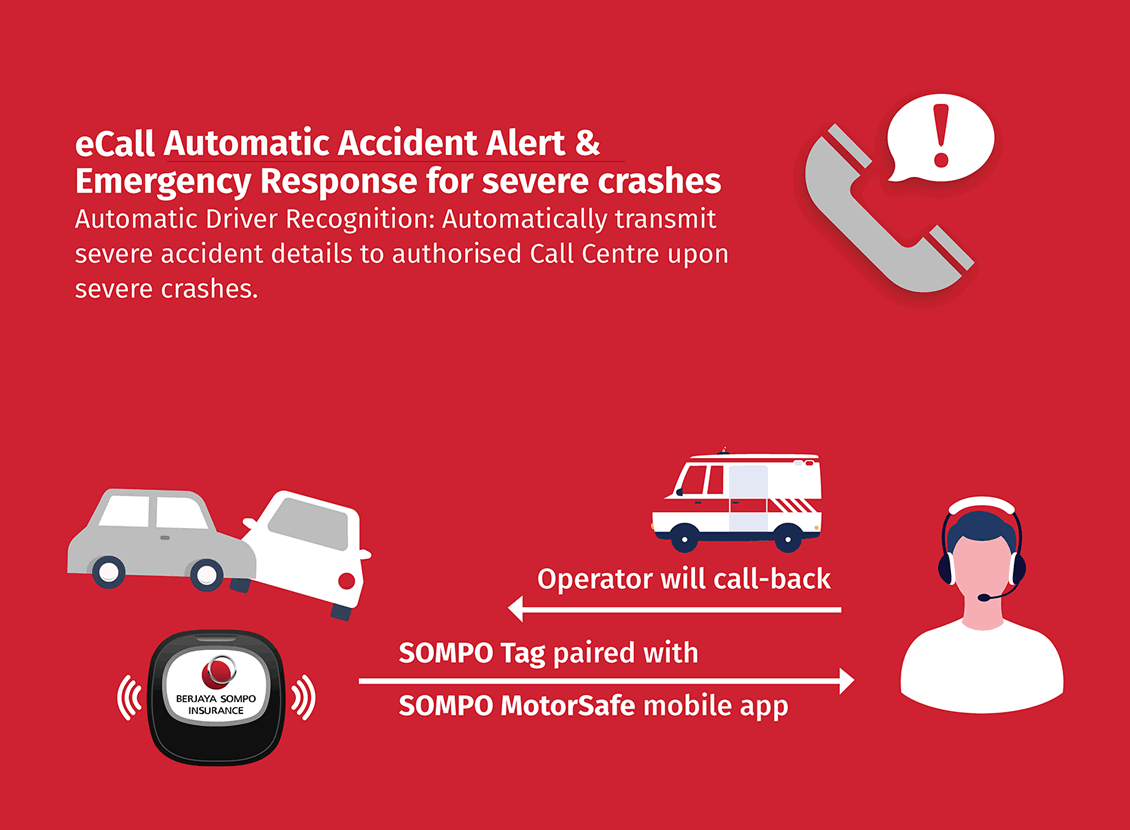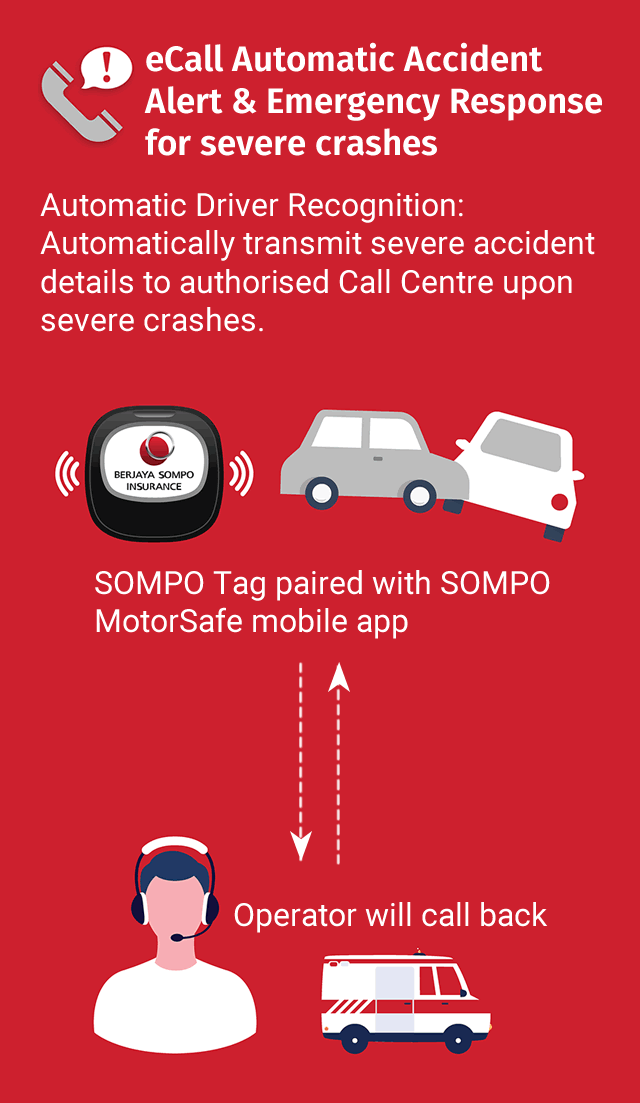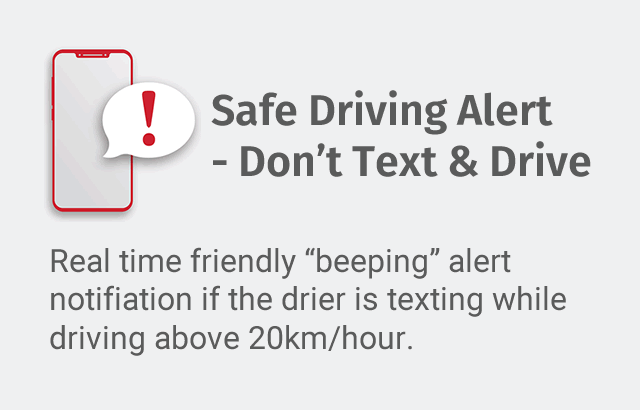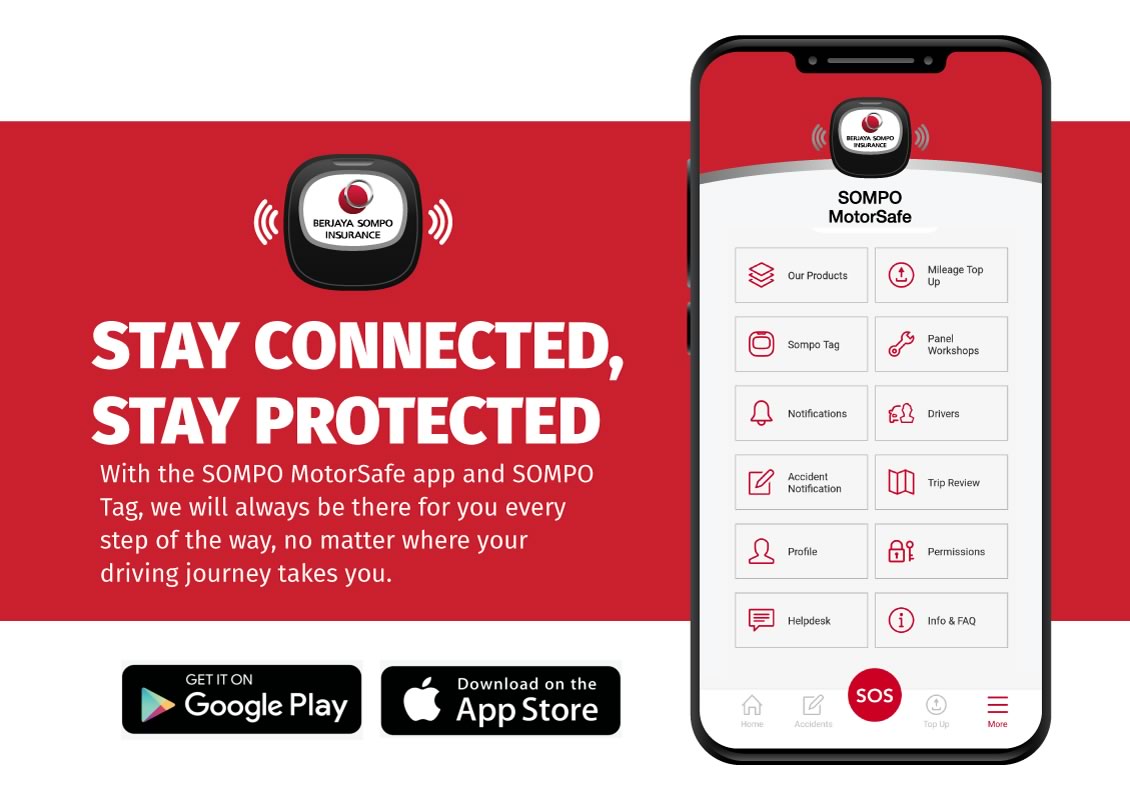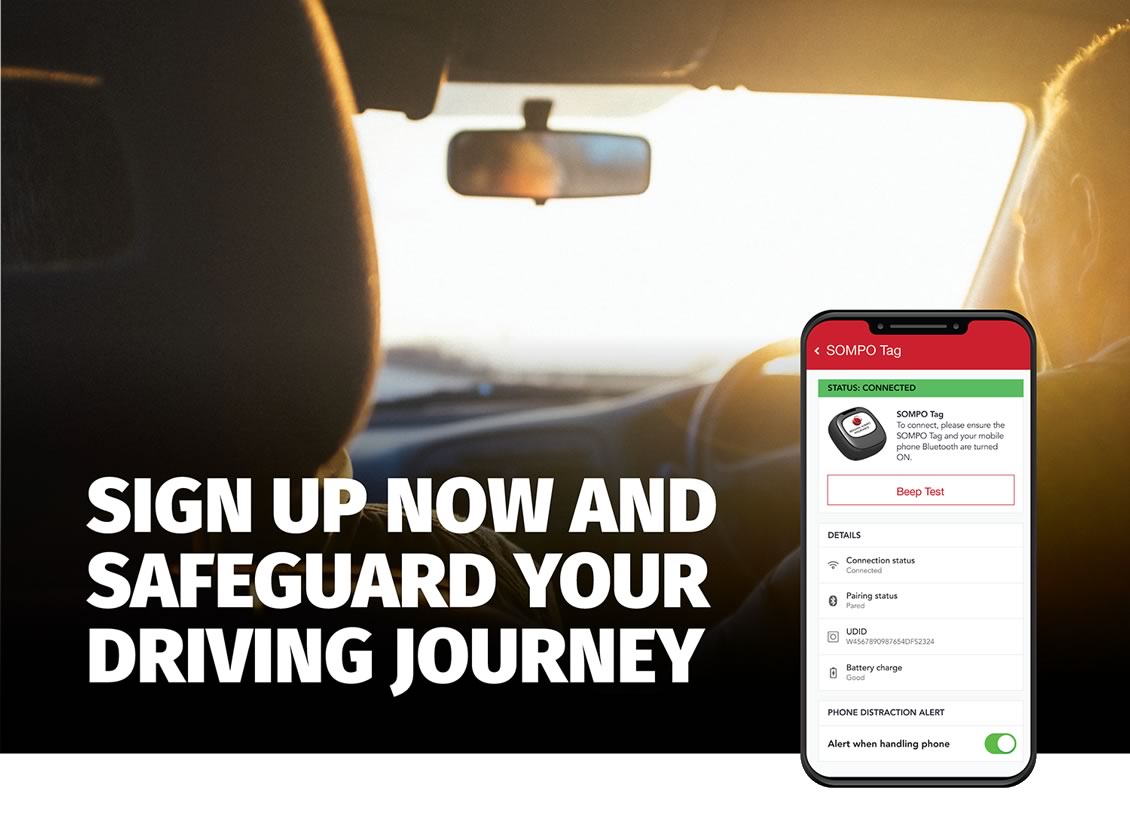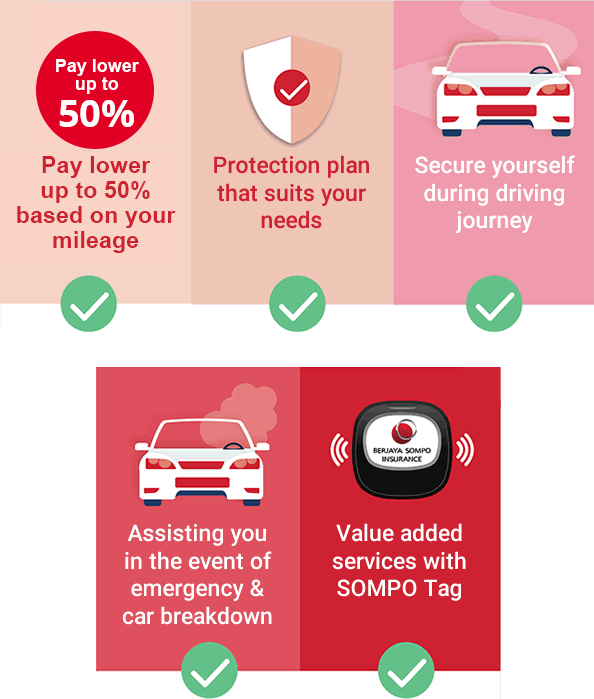 eCall
Automatic accident detection & response (in case of serious crash)
bCall
Just press button for breakdown assistance
Driver Distraction (On/Off)
A beeping alert is used to prevent driver distraction caused by phone texting
Pay As You Drive (PAYD)
View driven mileage, update odometer, receive predictive top up reminder & top up at anytime
Authorised Workshop
Check the nearest authorised workshop from your location
Accident Notifications
Submit accident notification to speed up claims
Our Products
Access product catalogue
My Policy
View my policy information & more
Add Drivers
Add as many drivers, e.g., family members to benefit from eCall & bCall services

Unlimited towing
Transport reimbursement up to RM2,000 in case of accident repair at an authorised workshop

Repair on spot service up to RM300 free labour
» Battery jumpstart/replacement
» Tyre replacement
» Fuel delivery

24 Hrs Call Centre Customer Service
CoverBox VIP Assist is complimentary when you sign up SOMPO MotorSafe motor insurance with CoverBox.
Terms & conditions apply.