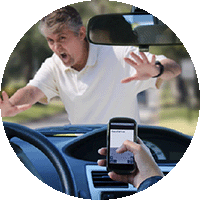 To prevent accident with Safe Driving Alert features
Phone Distraction Alert - Microtag will beep 2 times to alert you if you use your phone while driving.
Speed limit Alert - You can set speed limit on the App. Microtag will beep 1 time to alert you if speed limit is exceeded.