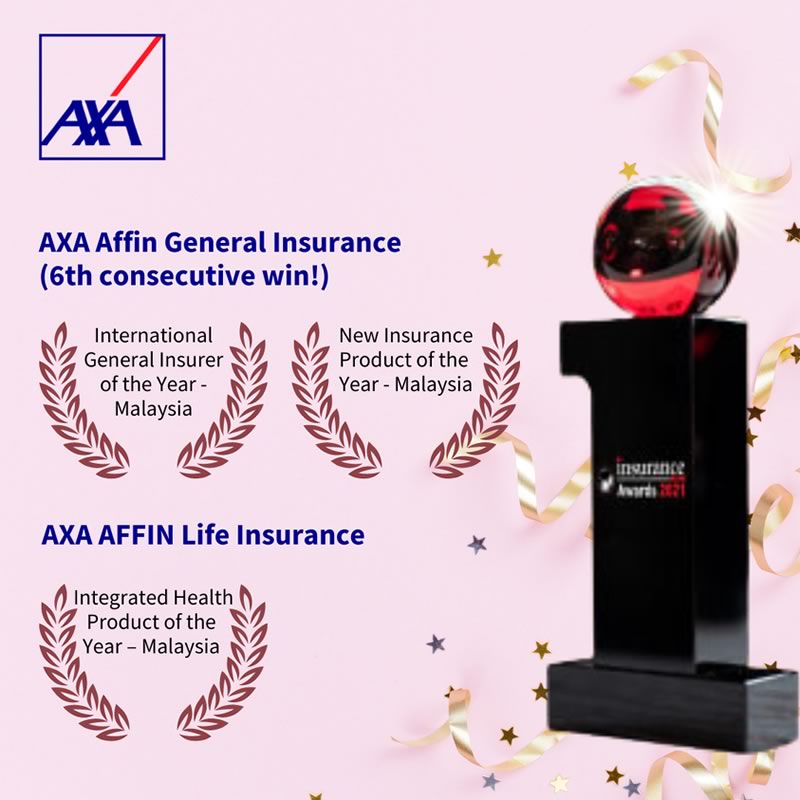 For the sixth consecutive year, AXA Affin General Insurance Berhad (AXA) has won the International General Insurer of the Year - Malaysia and New Insurance Product of the Year - Malaysia awards at the Asian Banking and Finance (ABF) Insurance Asia Awards 2021.
AXA is the first and only insurer in Malaysia to accomplish this consecutive achievement at the ABF Insurance Asia Awards, organised by the Asian Banking and Finance Magazine ― a leading publication within Asia's dynamic financial services industry.
During the virtual award presentation, Aisah Bevi Abdul Rahman, Chief Governance Officer of AXA expressed his sincerest gratitude to all valued customers, partners, agents and employees of AXA for their confidence and support.
Awarded the New Insurance Product of the Year – Malaysia, AXA SmartDrive Safe is an innovative, first-of-its-kind telematics motor insurance in Malaysia specially designed to address customers' distress on the road and improve road safety in the country. It comes with a Microtag device to provide immediate assistance with the touch of a button. To motivate drivers to improve their driving behaviour, AXA has leveraged on telematics technology to implement a reward system for safe drivers. Should drivers engage in any dangerous act such as using phone while driving or speeding, they will receive real-time 'beep' alerts via the Microtag.